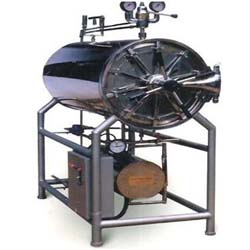 When comes to choose right autoclave horizontal for laboratory and medical use, our units prove to be your right choice. The range of our horizontal autoclave machines are designed and manufactured with new age technology and perfect for sterilization applications in biotech industries, pharmaceutical industries, hospitals, research centers and labs. These horizontal autoclave systems are available in both rectangular and cylindrical design and aremanufactured with custom features matching to specific requirements of customers.

---
Horizontal Autoclave Sterilizer Features
Durable Stainless steel Construction
Hydraulic testing up to 2.5 times the working pressure
Safe for operator and samples.
Our Horizontal Autoclave or Horizontal Sterilizer units come with durable construction made of 304 grade stainless steel. This machines have external chamber, internal chamber, boiler, lid and jacket - all made of 304 grade stainless steel.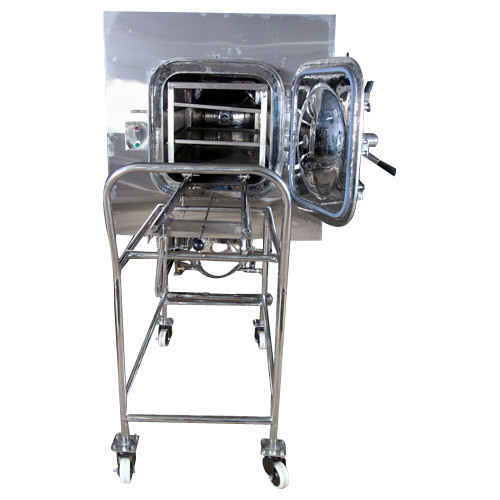 For controlling sterilization cycle, a three way valve or a multiport valve made of stainless steel is used for controlling sterilization cycle effectively. The pressure inside the chamber is variable from 5 to 30 psi. For completely safe operation of the unit, it is supplied equipping with vacuum breaker, water level indicator, steam trap and automatic pressure control switch. The whole unit of horizontal autoclave is mounted on a robust tubular stand. Power supply required to run this autoclave is 3 phase 440 Volts, on request single phase operation can also be designed.
The standard range comes with internal tank volume range from 78 to 360 liters, however on specific requirement of customer, depend on usage these can further upgraded up to maximum 600 liters. Customers who require below 78 liters horizontal autoclave models these can also be designed on order.